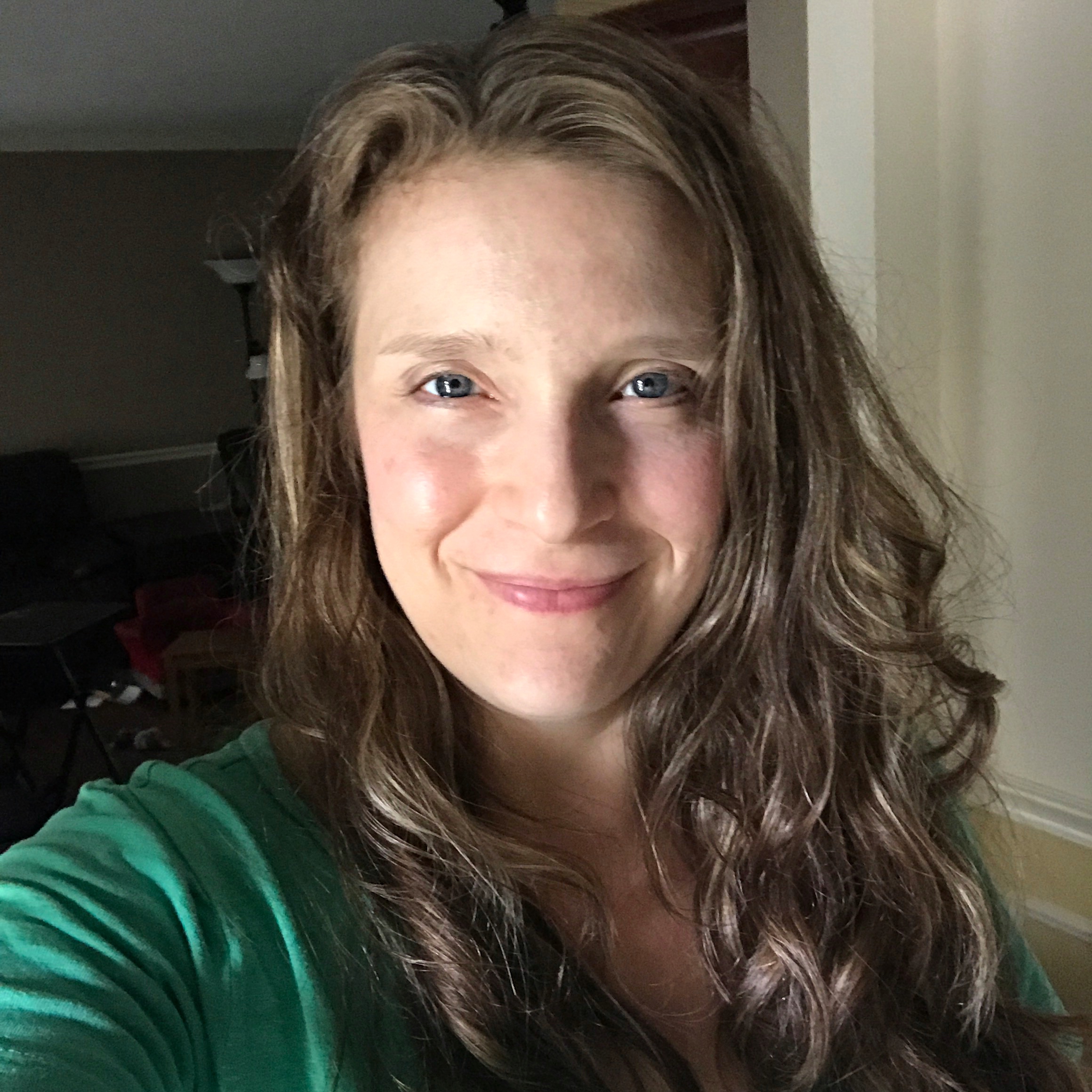 Jes Dickerson
Certified Professional Life Coach
I used to be the queen of saying yes to everything. Hello! I'm wonder woman. I can totally get it all done, perfectly, if I just don't sleep for the next six weeks.
Obviously that was a recipe for disaster. Perfection is impossible. Not taking care of yourself means you can't get anything done. And eventually your body will simply stop working. And that's what happened to me.
I worked myself straight into burnout.
And then I worked myself straight into burnout.
After some major medical issues with myself and my husband we finally go through it all – and I was finally going to have the second baby we had been trying for, for years. But while I was pregnant we decided we needed to move. And my son was diagnosed with special needs. And I broke my ankle while 7 months pregnant and trying to show the house.
I was also trying to keep up the Etsy shop that I had started and was becoming successful with.  And then to top the whole thing off we decided to start homeshooling my son.
I somehow thought I could do it all. Because that is what society tells us we're supposed to do. We should be able to do all the things and ignore even our most basic needs for the good of others. We should say yes to everything that comes our way no matter what our personal sacrifice might be. Mental health be damned before we say no to anything.
After recovering from the burn out that this thinking and these life events led me into, I decided that I wanted to do whatever I could to help other women NOT have to go down this road.
I became a certified coach to help bring my experience to others. You can be happy with what you have and still strive to improve. You can have a family and take care of yourself. You can dream giant, spectacular dreams and use little steps to get there. 
You could even try to do it alone.  But it will be easier, more fun, and take a lot less time if we do it together.
I specialize in helping women who are overwhelmed with life. Those that are doing things all day long for everyone else, and never for themselves. Those that are working harder and harder and seeing fewer and fewer results.  Women who know that there's more out there for them, but they have no idea how to bridge the gap from here to there.
Your ability to get it all done is inextricably tied to your wellbeing. If you don't take care of yourself, you can't take care of everything that life throws at you. What that balance looks like is different for everyone. There is no cookie cutter answer. You have to do the work to find your own way. But you don't have to work alone.
Click the button below to message me and we can set up a free consultation about how I can help you be both productive and well so that you can get to your dreams and enjoy the ride.
"I was a few months into my weight loss and fitness journey, but just not seeing the changes I wanted, thus becoming discouraged. Then, the opportunity to work with Jes Dickerson came along. Committing to coaching sessions with her was the pivotal "game changer" that I needed, and a decision that I only regret not making sooner! With Jes' guidance, I am seeing better results, faster. Although my initial goals were fitness related, the sessions allow for flexibility to tackle whatever challenge(s) I am dealing with that week. Jes' coaching technique, through guiding questions, has helped me to drill deep, uncovering fears or other roadblocks I had put up for myself, then develop a strategy and steps to take to overcome those challenges and move closer to achieving my goals. I cannot thank Jes enough! The ripple effect has been remarkable. I am a better communicator and have seen improvements to in my personal and professional relationships, as well. Thanks to my coaching partnership with Jes, I now feel that I am back to being the active participant in shaping my life and future, that I should have been all along. If you are considering taking the next step to begin your own sessions, as I did, I urge you to do it! Your future self will thank you!"
"Jessica is an amazing coach. As a mom, I was overwhelmed with all the things on my plate. With Jessica's help, I was able to prioritize where to focus my attention in order to achieve my big goals. Jessica asks the right questions. Her questions make you think about the reasons for your choices at a deeper subconscious level. She helped me identify my passion by asking the right questions and held me accountable at every point. Her questions also helped me understand myself better and identify what drives me. She taught me how to focus on one thing at a time, accomplish the goal, and then move on to the next thing rather than working on several things at once. Jessica gave me a better insight into what I was doing wrong and why my approach led me to being frustrated in spite of working really hard. Now that I have identified what is most important to me, I am able to single mindedly focus on my goals and take action everyday. Thank you Jessica !"
"Working with Jes has been a wonderful experience. She really helped guide me with getting my life back on track by asking those challenging questions that helped me truly think through and focus on the big picture of how I want to live my life. With all of my sessions with her, she challenged me with questions then guided me on how I could create a doable plan to change the dynamics around, that were weighing me down, and then we finished with a strategy to focus on until our next session. If it hadn't been for the coaching with Jes, I would still be struggling with feeling overwhelmed and out of control with me life.  Thank you Jes, your coaching has provided me with tools and means of creating the life that I see myself living!"
Never enough time? Constantly overwhelmed? Sign up for weekly tips on how to reclaim your time and freedom so you can get your dreams off the back burner.